I thought it would be helpful to share some beautiful sea-inspired decor ideas with you now, because I'm sure you would rather enjoy your summertime in the sun than deal with the interior designer inside. When you have a great decor idea on hand, it's never too early to start making improvements!
Boats, Yachts, Ocean, Beach and Everything in Between
Everyone is familiar with the nautical theme, it's always in style, not only blue and white you can decorate with. Use different elements to complete the of coastal living, which can include wave-washed tree or piece of wood, thick ropes, wooden oars, star fish, ship wheel, compasses, anchors, and seashells.
Be creative with nautical theme decorating, make your home interesting and become a captain of your own ship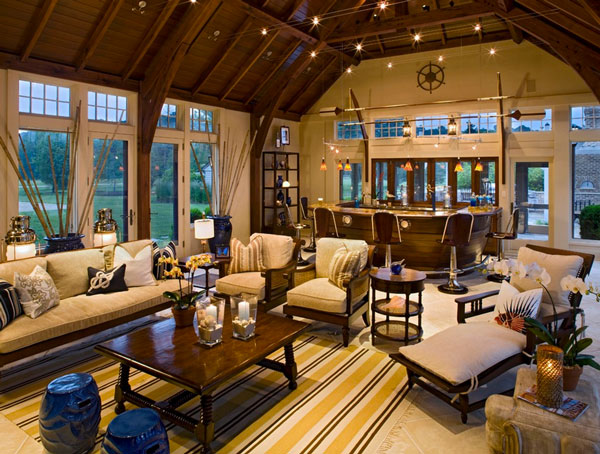 by Bruce Palmer Coastal Design
See how boat elements like dock lines and lanterns can be incorporated into the home above to add something special to the decor?! If you like the staircase in this home, you can easily accomplish a similar look in your home as well. If you are a little iffy about tying the knot, perhaps you can first sign up for a sailor's knotting class.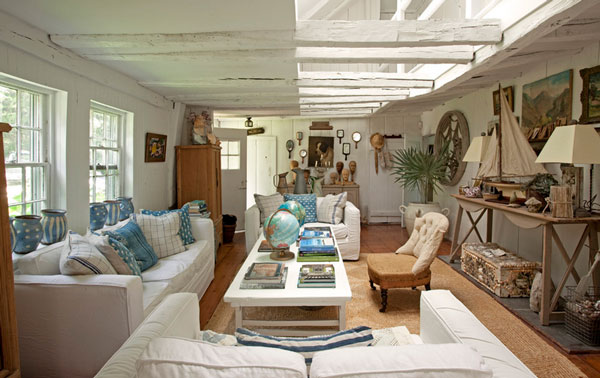 by Rizzoll New York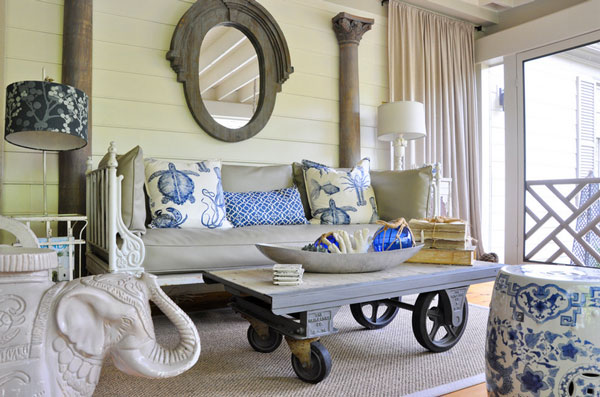 me
by GM Glover
Upcyled from metal scraps found around the boat, the wheeled coffee table above can be easily pushed out onto the deck for afternoon naps in the sun. If panning home a nautical makeover, then think of designs that will work well indoors as well as outdoors.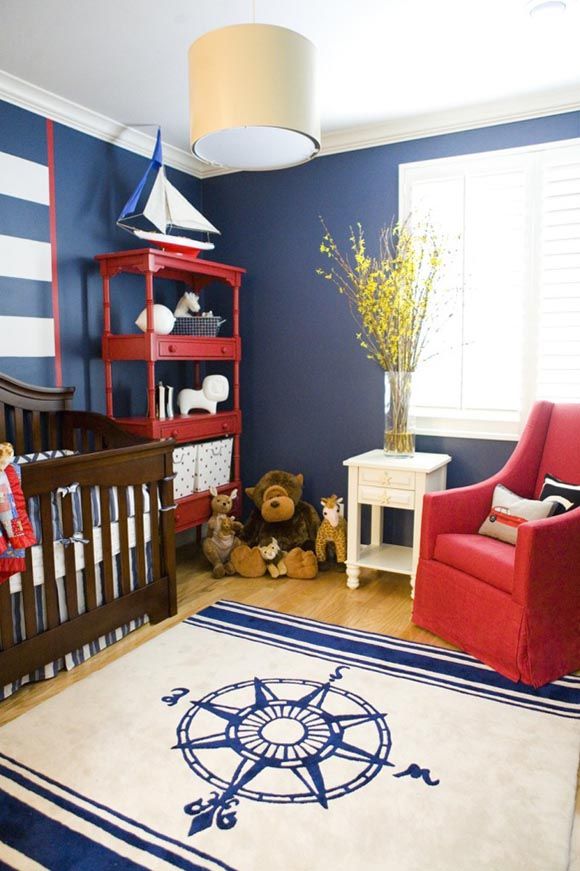 Complete Nautical Decorating Theme With Nautical Lighting
Designed by Patterson Custom Homes.
Living Room Design
Living Coastal

Designed by Patterson Custom Homes.
Living Room Design
Via Passion Decor.
Summer Night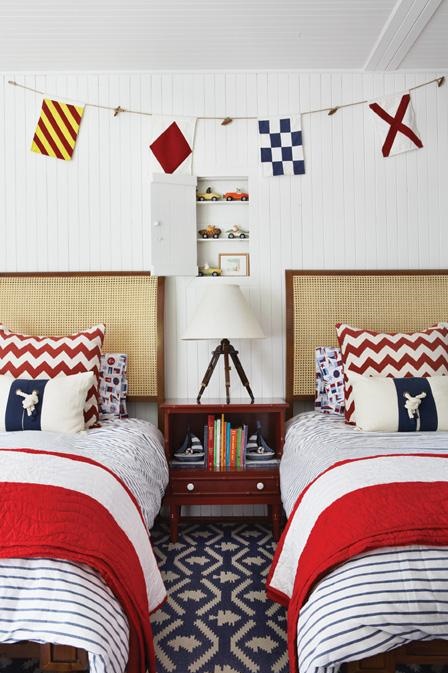 Available to purchase Nautical Signal Flags, Spell out your child's name in Nautical way. Blue, white, red and natural wood elements are the biggest elements when it comes to nautical decorating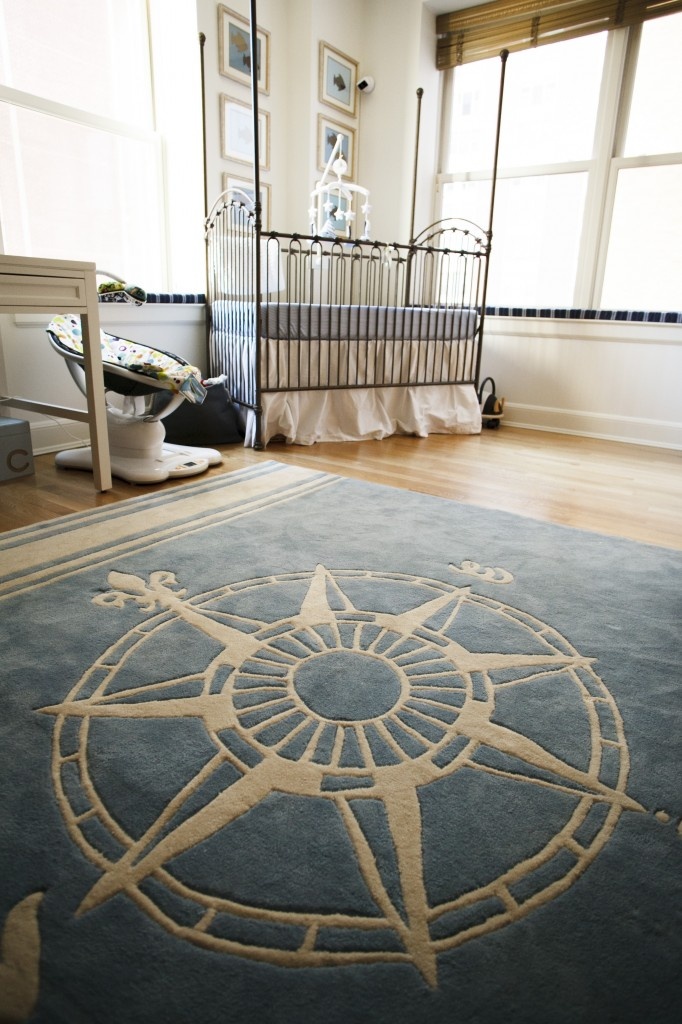 Compasses in general have always been a large presence in nautical themes, regardless of their size. Finding ways to incorporate these simple elements can lead to an impactful decor.
r
Rustic Nautical Bedroom via thinkingcloset.com
Rustic Nautical Theme Bedroom via thinkingcloset.com
r
r
Decorative Sailboats is a great piece to start with decorating in nautical style
by C3D Design
A Cool Breeze In The Rooms
I hope you will agree with me when I say that nautical-themed homes are charismatically charming and refreshing. Though sometimes the house may get a little cluttered, especially with bundles of ropes and piles of flip-flops everywhere, a cozy beach vibe makes up for all of that.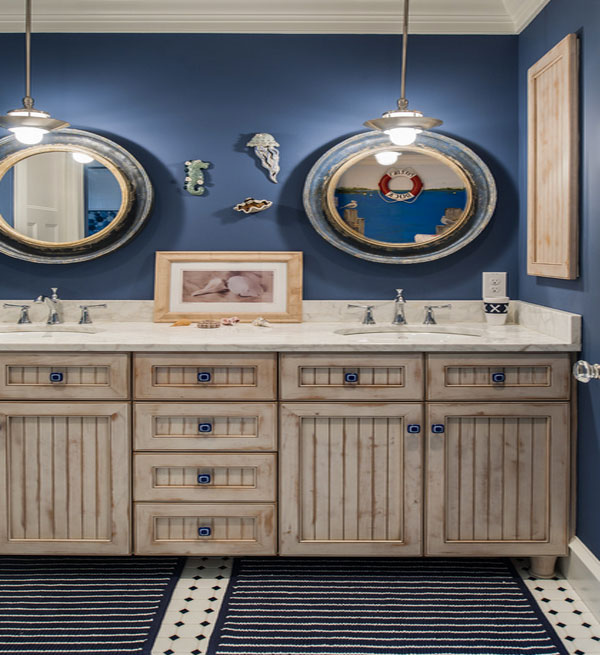 by Town and Country, Home And Bath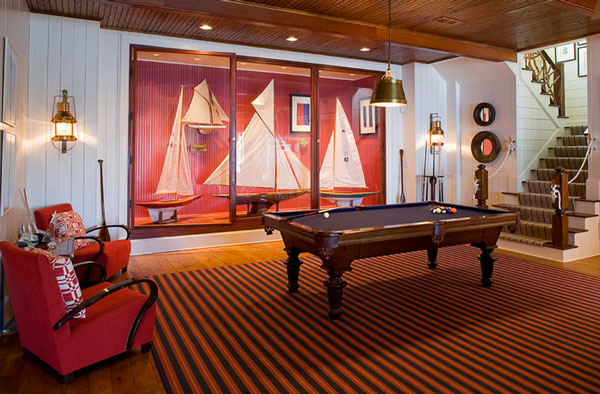 Bedroom Styles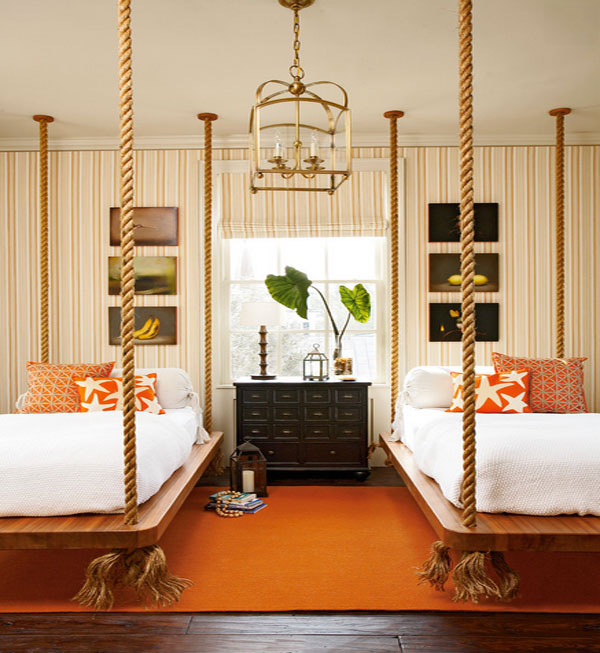 by Historical Concepts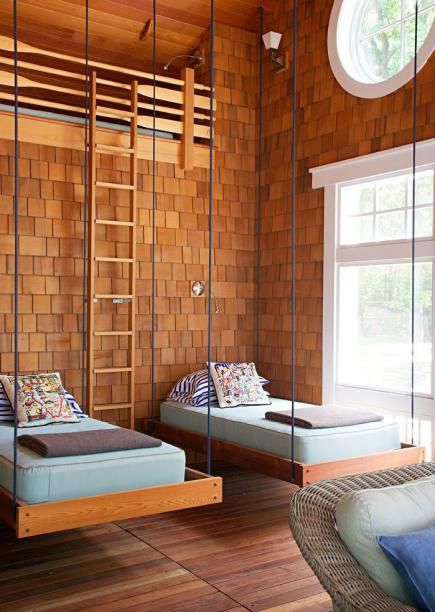 Hanging beds from the ceiling might have nothing to do with the nautical theme, but using sailor's rope to accomplish the task is in direct relation the sea. Don't you think the rooms above consist beautiful elements that can do your home justice?
Decorative Surfboard Wakkiki